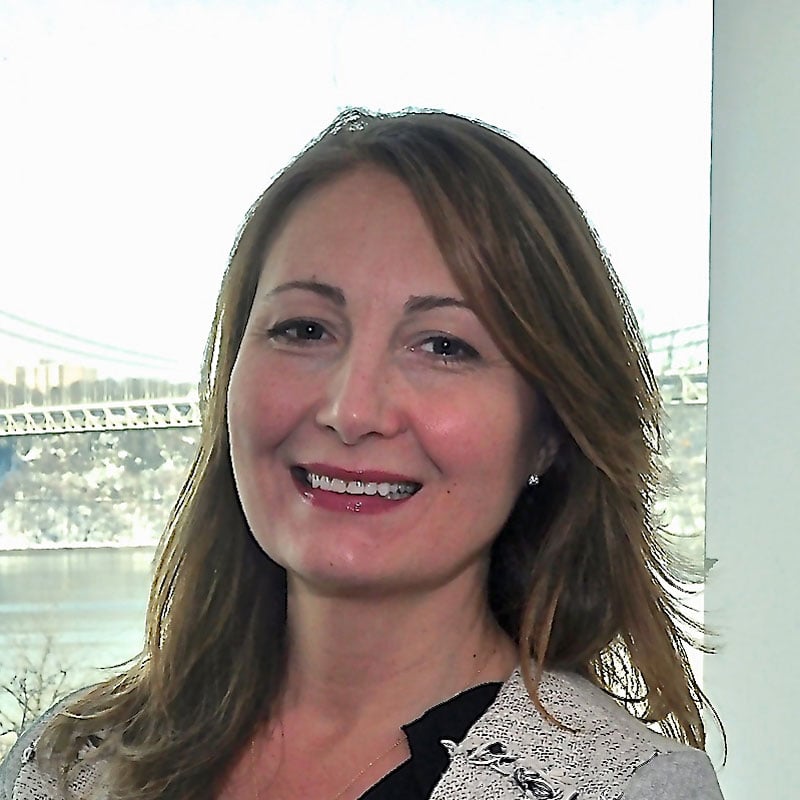 Maura Boldrini, MD
Psychiatry
Maura Boldrini, MD
Psychiatry
---
Insurances Accepted
---
Please contact the doctor's office directly to verify that your particular insurance is accepted.
Behavioral Health (Columbia University Employee Plan)
Behavioral Health (Columbia University Employee Plan)
Schedule an Appointment
---
Call To Schedule Today
Please call to schedule an appointment. If you are experiencing a medical emergency, call 9-1-1 or go to your nearest emergency department.
New & Existing Patient Phone
Connect Patient Portal
For existing patients, login to make an appointment, view documentation or contact your doctor's office.
Log In
About Maura Boldrini, MD
---
Maura Boldrini, MD, PhD is an Associate Professor of Psychiatry at Columbia Medical College, Director of the Human Brain Biology Institute (Brain QUANT), and the Human Neurobiology laboratory in the Department of Psychiatry at Columbia University Irving Medical Center and the New York State Psychiatric Institute. Her research focuses on understanding underlying mechanisms of behavioral, cognitive and emotional changes associated with brain diseases.The Brain QUANT Institute's mission is to apply cutting edge quantitative neuroscience methods to postmortem human brain tissue in order to understand how the human brain functions and the pathogenesis of brain diseases. Direct human brain studies are conducted in parallel with studies in animal and in vitro models. Quantitative methods are used to interrogate, at a cellular and anatomical level, the genomics and molecular basis of brain biology and pathology. The ultimate goal is to identify new treatment targets and inform precision medicine approaches to brain disorders.
In her practice, Dr. Boldrini specializes in affective disorders and suicidal behavior. She has experienced treating a number of emotional and behavioral problems, including depression, anxiety, personality disorders, addictions, and stress reactions.
"I believe in individualized medicine. I focus on understanding the struggles and goals of every person I see, and believe in establishing long term relationships with my clients and families. I like to provide them with comprehensive support throughout the difficult times they are facing."
Dr. Boldrini's treatment strategies are informed by her research efforts, for which she received the Columbia University Gray Matters award, and was invited to participate in a panel discussion about new treatment strategies to combat depression and anxiety.
In her laboratory, Dr. Boldrini is studying brain circuits involved in depression, suicide, aging and other neurodegenerative conditions. She is studying brain circuits at the cellular and molecular level, and she is interested in understanding how the mind and the brain interact generating symptoms that make people suffer. She has been investigating neurochemical aspects of brain transmission, in order to find better treatments for brain disorders. She has extensively studied neuron re-growth in the brain, and has shown the human brain has the ability to make new neurons throughout our lifetime. These new neurons are necessary for learning and copying with stress, and are important for cognitive functions, successful aging and mental health. Most recently she has been studying how inflammation and COVID affect brain function.
She has published over 45 scientific articles and edited 7 books on depression and suicide, stress responses, panic disorder, and atypical antipsychotics. Her research on brain biology has been published in Cell Stem Cell, Biological Psychiatry, Neuropsychopharmacology and other top journals.
Dr. Boldrini has received international recognition for her work on "New Neurons" in the human brain. Her research has been covered by more than 800 national and international media outlets, including:Science Friday Podcast: "Do Our Brains Keep Growing As We Age?", BBC Radio 4 "The World Tonight", BBC World Service Radio, The Scientist, Los Angeles Times, TIME, Reuters, CBS News, U.S. News & World Report, Science Daily, Forbes 2018 and 2019, The Economist, The Guardian, Discover Magazine, and The Scientist.
She is a faculty member of the Columbia Doctoral Program in Neurobiology and Behavior, Stem Cell Initiative, Data Science Institute, and Zuckerman Mind Brain and Behavior Institute. She is teaching and supervising graduate and undergraduate students, medical students, psychiatry residents and postdocs.
Education
Fellowship: NewYork-Presbyterian/Columbia University Medical C

Residency: NewYork-Presbyterian/Columbia University Medical C

Medical School: University of Pisa

Fellowship: NewYork-Presbyterian / Columbia University Irving Medical Center

Residency: Department of Psychiatry, University of Pisa, Italy

Residency: NYPSI / New York Psychoanalytic Society & Institute

Internship: University of Pisa Medical Center

Medical School: University of Pisa, Italy
Titles & Positions
Associate Professor of Psychiatry
Awards & Honors
2000 Invited lecturer, January 11, 2000, Brickell Suicide Research Conference, Columbia University, New York, NY

2006-2008 Janssen Fellow in Translational Neuroscience Research, Columbia University, New York, NY

2007 Travel Scholarship, Society of Biological Psychiatry

2008 Selected presenter, Hot Topics Basic Session at 47th American College of Neuropsychopharmacology (ACNP) Annual Meeting, December 6-11, 2008, Scottsdale, AZ

2010 Invited lecturer, Meeting: "Pharmacological Modulation of Adult Neurogenesis", University of Novara, October 1-2, 2010, Novara, Italy

2010 Invited lecturer, National Academy of Sciences twenty-second annual Kavli Frontiers of Science symposium, Beckmann Center, Nov. 4-6, 2010, Irvine, CA

2010 Invited lecturer, XVII Congress of the Italian Society of Neuropsycho-pharmacology, September 22-25, 2010, Cagliari, CA, Italy

2010 Kavli Fellow, National Academy of Sciences

2011 Grand Round lecturer, Department of Psychiatry, NYU School of Medicine, Woodhull Medical and Mental Health Center, Nov 11, 2011, New York, NY

2011 Invited lecturer, Excellence Centre for Research, Transfer and High Education for the Development of DE NOVO Therapies, April 11, 2011, Univ. of Florence, Italy

2012 Selected presenter, Late-Breaking Session, Society of Biological Psychiatrys 67th Annual Meeting, May 3-5, 2012, Philadelphia, PA

2013 Grand Round lecturer, Department of Psychiatry, Loyola University, March 13, 2013, Chicago, IL,

2013 Invited lecturer, Department of Psychiatry, University of Pittsburgh, April 8, 2013, Pittsburgh, PA,

2014 Invited lecturer, Adult Neurogenesis: From Stem Cells to Therapies 1st meeting, February 6-8, 2014, TIFR, Mumbai, India

2015 Invited lecturer, World Congress on Angiogenesis 2015, April 11-12, 2015. Boston, MA

2017 Selected presenter, Late-Breaking Poster, Society of Biological Psychiatry 72nd Annual Meeting, May 18-20, 2017, San Diego, CA

2019 Gray Matters Fellowship Award

2019 Invited Lecturer, 2nd Neurogenesis Conference, March 5-8 2019, Nassau, Bahamas

2019 Invited Lecturer, 4th Eurogenesis meeting, June 11-13 2019, Bordeaux, France

2019 Publication featured in Cell Stem Cell Best of 2018: Boldrini M, Fulmore CA, Tartt AN, Simeon LR, Pavlova I, Poposka V, Rosoklija GB, Stankov A, Arango V, Dwork AJ, Hen R, Mann JJ. Human Hippocampal Neurogenesis Persists Throughout the Eighth Decade of Life. Cell Stem Cell. 2018 Apr 5;22(4):589-599.e5. doi: 10.1016/j.stem.2018.03.015. PMID: 29625071

2020 Invited Lecturer, National Institute of Aging Workshop: "Neurogenesis and Aging." March 15-16, 2020, Bethesda, MD
Need Help Finding a Doctor?