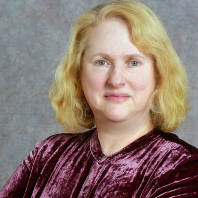 Jaclyn B. Spitzer, PhD
Audiology
Jaclyn B. Spitzer, PhD
Audiology
---
Location Info
---
180 Fort Washington Avenue
US
Schedule an Appointment
---
Call To Schedule Today
Please call to schedule an appointment. If you are experiencing a medical emergency, call 9-1-1 or go to your nearest emergency department.
New & Existing Patient Phone
Connect Patient Portal
For existing patients, login to make an appointment, view documentation or contact your doctor's office.
Log In
Start Your Second Opinion
About Jaclyn B. Spitzer, PhD
---
Jaclyn B. Spitzer, Ph.D. is a Professor of Clinical Audiology and Speech Pathology in Otolaryngology/Head and Neck Surgery at Columbia University College of Physicians and Surgeons. She is the Director of Audiology at New York Presbyterian Hospital, Columbia University Medical Center campus. She is a fellow of the American Speech-Language-Hearing Association and the American Academy of Audiology. She is a former member of the New York State Licensure Board for Speech-Language Pathology and Audiology.
Dr. Spitzer received her doctorate in Audiology from Columbia University. Her dissertation study, "The Auditory Processing Capabilities of Chronic Alcoholics", demonstrated that the central auditory nervous system was affected by chronic alcoholism. She has held full-time or part-time faculty appointments at Case Western Reserve University, Yale University School of Medicine, University of Connecticut, Southern Connecticut State University, Lehman College, Teachers College of Columbia University and Montclair State University. She is a sought-after lecturer by state, national and international organizations.
Dr. Spitzer has been involved in research and clinical application of implantable devices for over 30 years. She is the Director of the Audiology Division of Otolaryngology Head and Neck Surgery and the Director of the Cochlear Implant Team. Her clinical foci are cochlear implant evaluation and rehabilitation, central auditory evaluation, and tinnitus evaluation and rehabilitation.
Her over 80 journal publications and over 175 scientific abstracts are focused on cochlear implants, bone-anchored hearing devices, implantable hearing aids, rehabilitation with implants, and central auditory processing. She authored the text Rehabilitation of the Late Deafened Adult with Thomas G. Giolas, Ph.D. and Steven B. Leder, Ph.D., in which detailed therapeutic materials were presented for use with adult cochlear implant recipients. An edited text with Joseph Montano, Ed.D., Adult Audiologic Rehabiitation, was published in its second edition in 2014. Dr. Spitzer's research has examined the impact of bone-anchored hearing aids and was among the first to demonstrate their utility for persons with unilateral deafness, also known as single-sided deafness. Her current research projects include: application of the "Appreciation of Music In Cochlear Implantees [AMICI] test", created with Dean Mancuso, AuD; "Improvement of Spanish language speech recognition materials" with Jorge Zavala, AuD; application of a sentence test of speech perception in reverberation, developed with a team from the Cleveland Clinic ; and examination of the rehabilitative options for single-sided deafness. These projects represent a mix of productive relationships with other Audiologists, Otolaryngologists, Psychiatrists, Experimental Psychologists, and multicenter collaborations.
Education
Internship: New York Harbor Healthcare System

Medical School: Columbia University College of Physicians and Surgeons
Titles & Positions
Professor of Audiology and Speech Pathology (in Otolaryngology - Head & Neck Surgery)
Hospital Affiliations
NewYork-Presbyterian / Columbia University Irving Medical Center
Need Help Finding a Doctor?